Main content starts here, tab to start navigating
A New Dining Experience
Where exceptional service meets eclectic flavors
RASA opened in November 2014, after two years of careful planning, research, and development. Our goal was to bring a new kind of dining experience to the Peninsula while allowing our culinary prowess to shine while celebrating India's rich culinary traditions.
To craft our menu, we traveled up and down India's coast, from Kerala to Hyderabad and beyond. The foods from these regions boasted an arsenal of flavors like none other – curries that were simultaneously spicy yet cooling, fresh seafood prepared in homemade chutney, crisp dosas with hearty, warm sambar. We combined the best flavors and preparations from these regions and beyond and created a dining destination that honors Indian cuisine and tradition.
Our commitment has always been to provide exceptional service and craft innovative dishes with sustainable ingredients. We work endlessly to find the freshest produce from local vendors; our seafood arrives daily, ensuring its exceptional taste.
RASA is the recipient of One Michelin star 2019, 2018, 2017, 2016.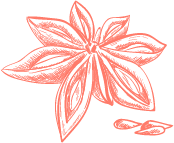 About Ajay Walia
Ajay Walia has decades of experience in the hospitality industry and is committed to changing the perception of Indian food in western culture.
Walia was born in New Delhi, India and moved to the U.S. in 1992 to pursue an MBA. After graduating, he pursued a successful career in finance, first at J.P Morgan, then at Deloitte. In 2001 he moved to the Bay Area with his family to pursue a new career in tech. After a few years of working for Oracle, Walia decided to shift into his dream career – owning his own restaurant.
He is a hospitality luminary, who works to craft exceptional, accessible dining experiences. Walia labors to create high-quality, authentic, and inventive cuisine that does not adopt Western preparation techniques and flavors in an effort to innovate.
RASA is his second venture in the Bay Area – his first, Saffron Indian Bistro, has enjoyed over a decade of success serving traditional North Indian Cuisine in San Carlos.